Jay Cutler
2006-2007, 2009 Mr. Olympia Champion
Tanning for the Olympia has always been my biggest problem since my skin is so pale. I started working with Jan Tan at the 2005 Olympia and I went from 3rd Place to 2nd place.
Before the 2006 Olympia, I used the complete Jan Tana Color Collection and started preparing my skin weeks before the contest.
When I started applying my Jan Tana On Stage competition color it went on smooth and even and looked incredible! Thanks Jan Tana for helping me WIN the 2006 and 2007 and the 2009 Olympia with your new Hi-Definition Color!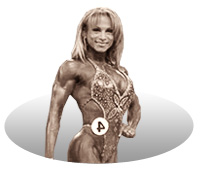 Adela Garcia
2006-2007, 2009 Olympia Fitness Champion
I used Jan Tana Color at the 2006-2007, 2009 Olympia and walked away "The Fitness Olympia Winner".Jan Tana made my contest color quick and easy.
Using Jan Tana I knew my color was going to be perfect and I did not have to worry about it. I will not compete without Jan Tana!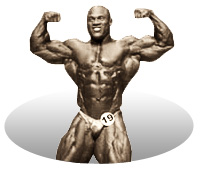 Phil "The Gift" Heath
Top Sixth Olympian
"The On Stage Competition Color is the most amazing product I have ever used. My color looked so good during my bodybuilding competitions. Every time I looked in the mirror I couldn't believe what I was seeing...no streaking, no runs, no fading."
Phenomenal product! I will never use anything but Jan Tana's Color and Ultra Body Glaze.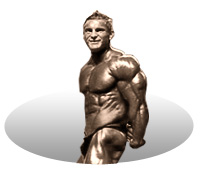 James "Flex" Lewis
IFBB Professional
I just wanted to say what a pleasure it was not only becoming an IFBB PRO, but having the luxury and pleasure of being taken care of by true professionals.
I will never tan with anything or anyone else because - your color is ggggrrrreat ;) Thanks. Much love and appreciation.
Monica Brant Peckham
IFBB Figure Super Star
"I have used Jan Tana's color for years and love the results. Her new Hi-Definition Color is amazing and with her Hi-Def color it shows how great my physique looks when I am under the lights on stage.
I will not compete without Jan Tana's Hi-Definition color. Thank you Jan Tana for supporting me through the years.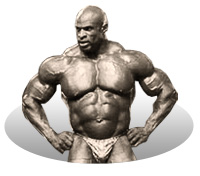 Ronnie Coleman
8x Mr. Olympia Champion
"I have been using Jan Tana Hi-Definition Color for years to help me win the Olympia. I also love Jan Tana's Ultra Body Glaze and the pH neutralizer and moisturizer, the product makes my skin feel great.
I will not use any other product except for yours. Thanks Jan Tana.
Heather Mae French
IFBB Figure Professional
"Having Jan Tana's Hi-Definition Color airbrushed on is the best idea I've had when it comes to my figure competitions. I LOVE IT!
I've had many compliments about my color before going on stage"... Thank You Jan Tana, I Love You.